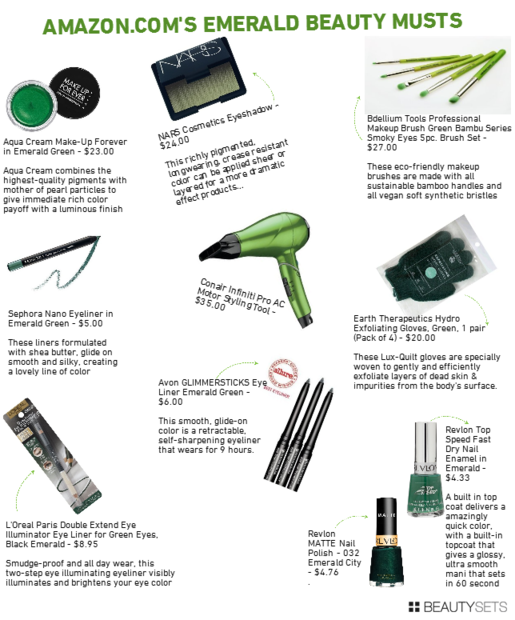 Make Them Green with Envy with Amazon.com Beauty
One of the hottest and most anticipated hues for this upcoming Spring 2013 is Emerald. The newly announced 2013 Pantone Color of the Year has beauty lovers positively "Green with Envy". Thanks to Amazon.com Beauty, you can get a head start on the beauty competition with their wonderful array of Emerald beauty offerings for eyes, nails, hair and body.
What beauty products are you looking forward to rocking in 2013's color of the year?