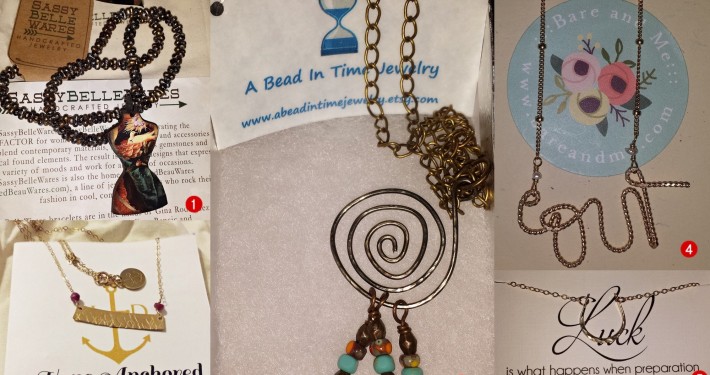 We're always on the hunt for gifts that are extra special, not…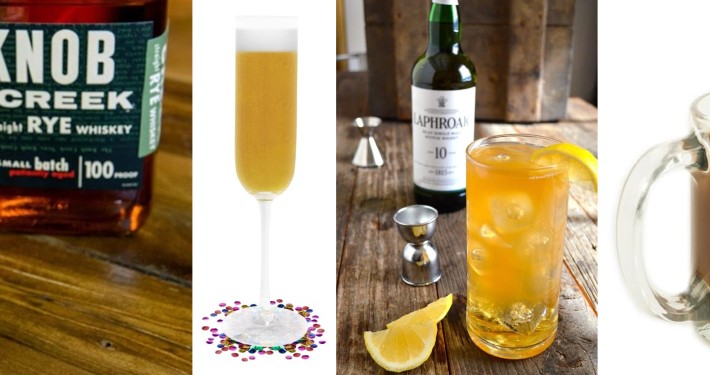 While we're all getting ready to prepare our dinner menus for…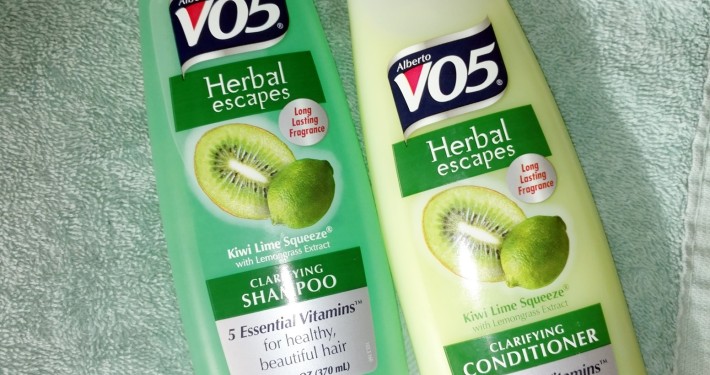 Let's face it, we, and our environment does a lot to our hair…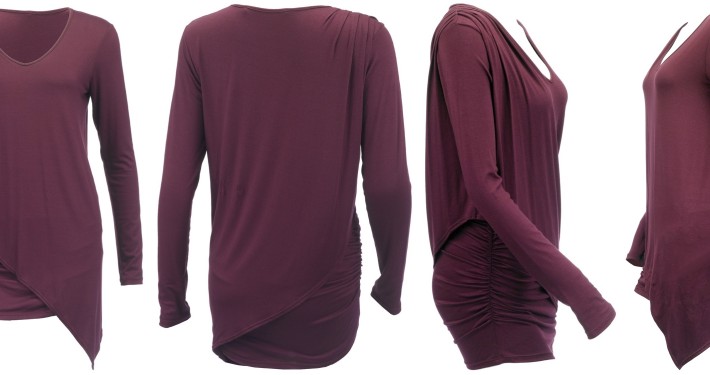 Face it, when it comes to big food holidays like Thanksgiving,…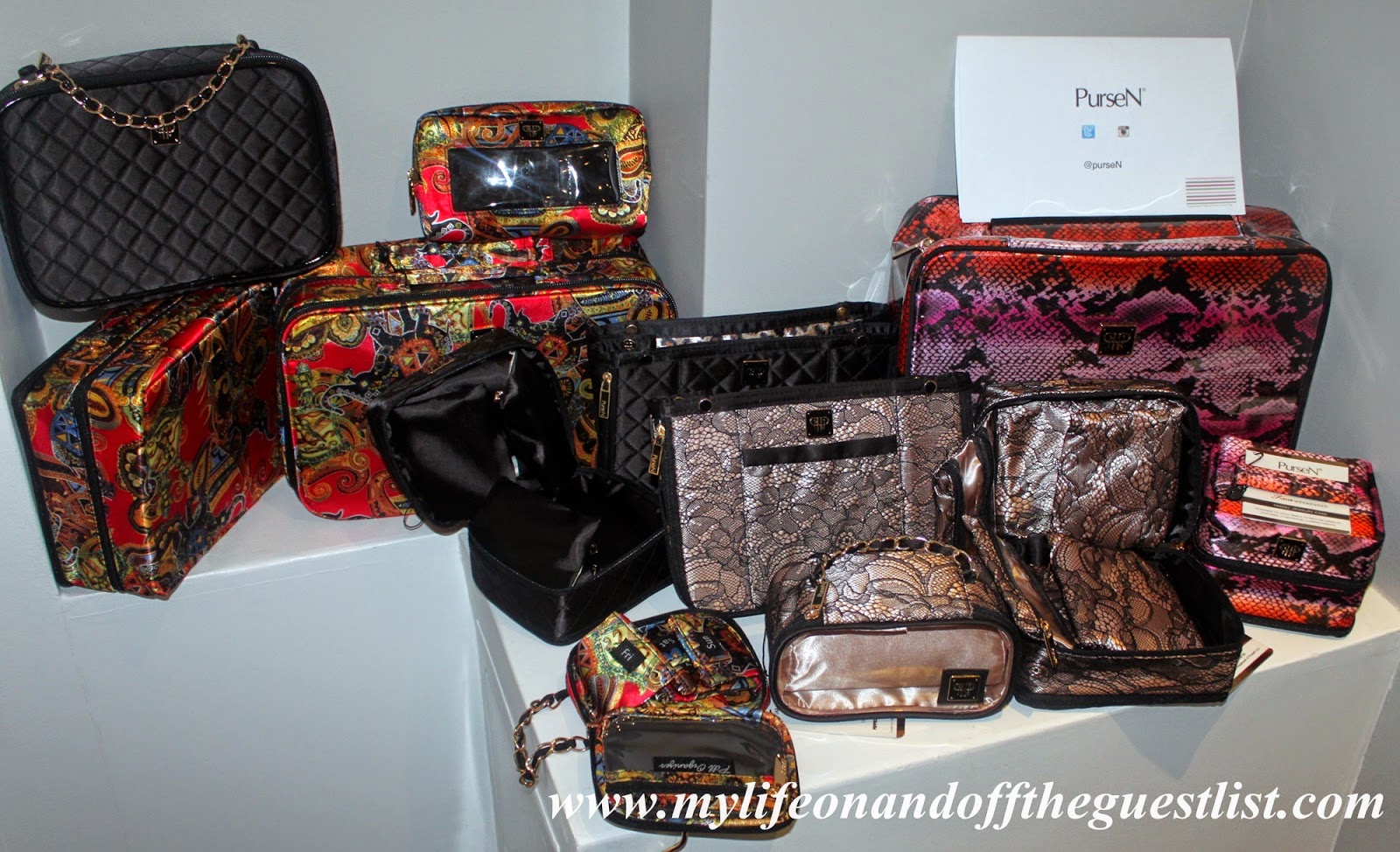 Keeping your handbag organized can sometimes be a great task,…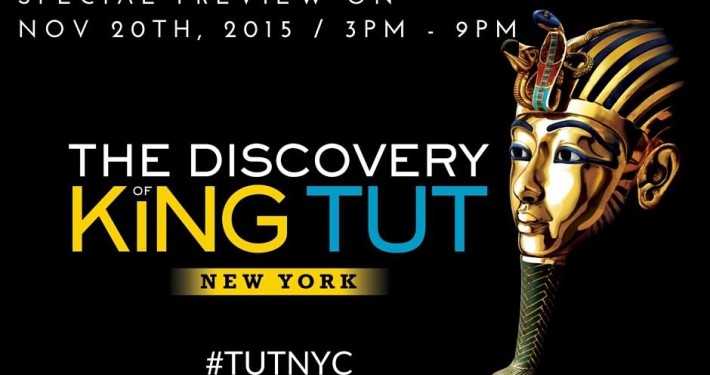 We don't normally double up on our giveaways, but this was just…

While we're all getting ready to prepare our dinner menus for Thanksgiving, we must not forget about the drink menu for the evening, because as the saying goes "man cannot live on bread alone", well, in this case, an elaborate dinner. Yes, you are going to need Thanksgiving cocktails, for before, during and after dinner, especially if want to have a memorable Thanksgiving dinner with loved ones. Today we bring you wonderful Thanksgiving cocktails from Cruzan Rum, Basil Hayden's, Knob Creek, and Laphroaig, to satisfy the varied personalities and taste styles you're welcoming into your home, like the Seasonal Celebrator, the Traditionalist, the Cocktail Connoisseur, and the Whiskey Novice.
For the Traditionalist:
Knob Creek® Old Fashioned Holiday (recipe by Celebrity Chef Michael Symon)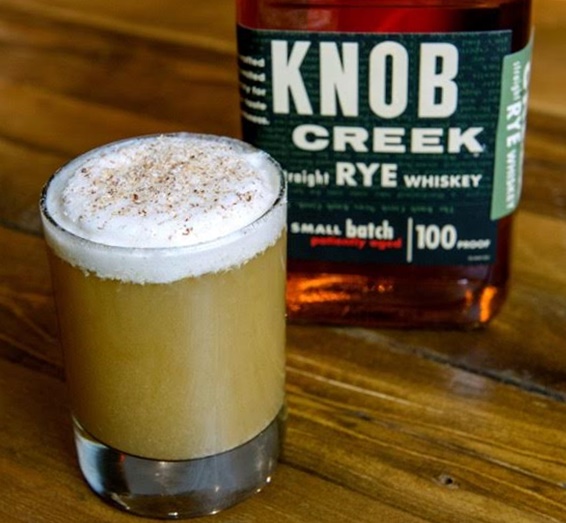 1 1/2 Parts Knob Creek® Rye Whiskey
1/2 Part Cinnamon Syrup
1/2 Part Lemon
1 Part Wild Ale (like Jolly Pumpkin Artisan Ales®)
1 Egg White
Nutmeg for Garnish
Combine all ingredients in a bar tin without ice. Shake for 20 seconds. Add ice and shake for another 20 seconds. Double strain into a chilled lowball glass and garnish with grated nutmeg.
For the Seasonal Celebrator:
Cruzan® Sparkling Honey Diamond

1 1/2 parts Cruzan® Estate Diamond® Dark Rum
3/4 part Lime Juice
3/4 part Honey Syrup
Sparkling Wine
Combine rum, juice and syrup over ice and shake for 15 seconds. Fine strain into a chilled champagne flute. Top with sparkling wine.
For the Cocktail Connoisseur:
Laphroaig® Montgomerie Smoked Cider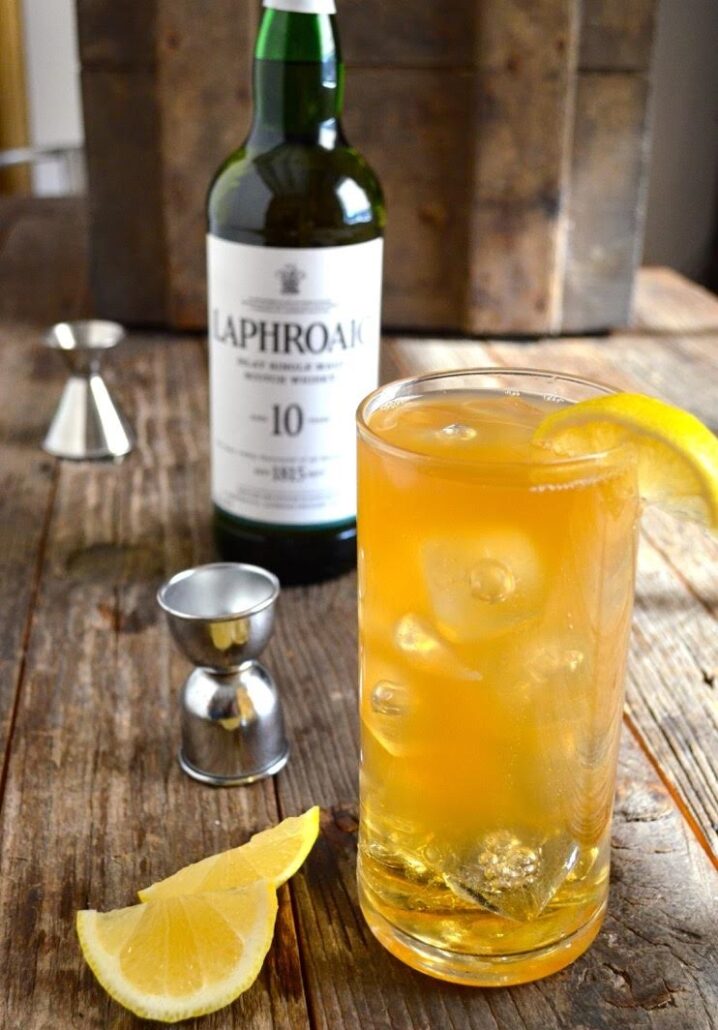 1 1⁄2 parts Laphroaig® 10 Year Old Single Malt Scotch Whisky
3 parts apple cider
1 part fresh lemon sour
Build over ice in order. Garnish with a lemon wedge.
For the Whiskey Novice:
Basil Hayden's® Spiced Cocoa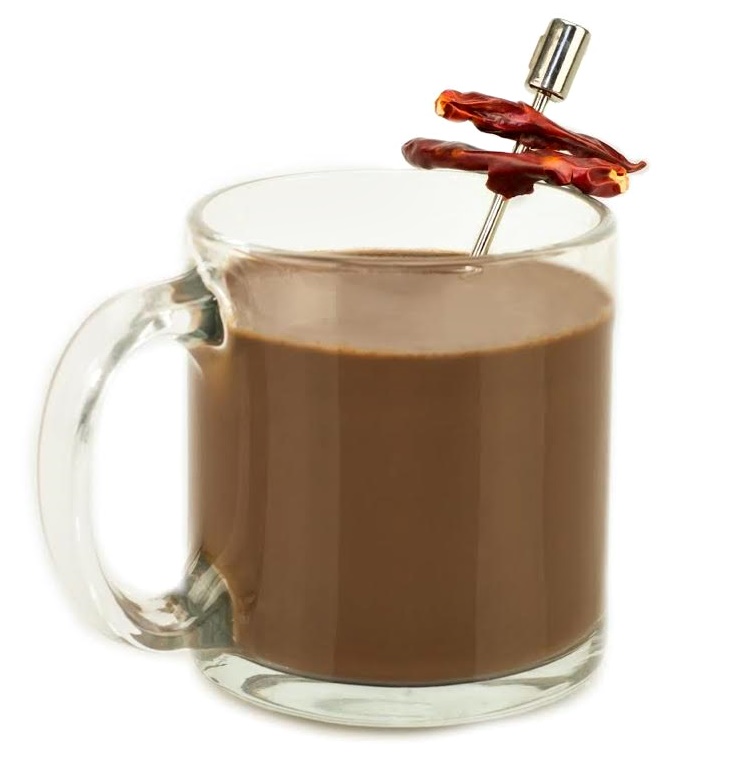 2 parts Basil Hayden's® Bourbon
1/4 part Nocello® Walnut Liqueur
2 parts Spicy Hot Cocoa* (see recipe below)
2 Chili Peppers (for garnish)
Pre-heat mug by filling it with hot water – discard water after 30 seconds. Add Basil Hayden's® Bourbon and Nocello® Walnut Liqueur to the heated mug. Add the spicy hot cocoa and gently mix together. Garnish with chili peppers.
Spicy Hot Cocoa*
1/2 Tbsp. Unsweetened Cocoa Powder
1/2 Tbsp. Sugar
Pinch of Salt
Pinch of Cayenne Pepper
1/4 Cup Water
Mix dry ingredients together, add hot water and stir until dissolved.
Take the stress off planning your Thanksgiving cocktail menu with this variety of cocktail recipes to please every person (and personality!) seated at your table.

Face it, when it comes to big food holidays like Thanksgiving, we all want the best of both worlds – to look fabulous, yet still want to get away with wearing our "eating pants". Wouldn't you love to combine both? We all love enjoying Thanksgiving dinner, but no one wants really wants to look down and see their stomach sticking out. The only solution is to not eat much (no one wants that), or to do what we're planning on doing – Glamour-flage your style this Thanksgiving with Lola and Sophie.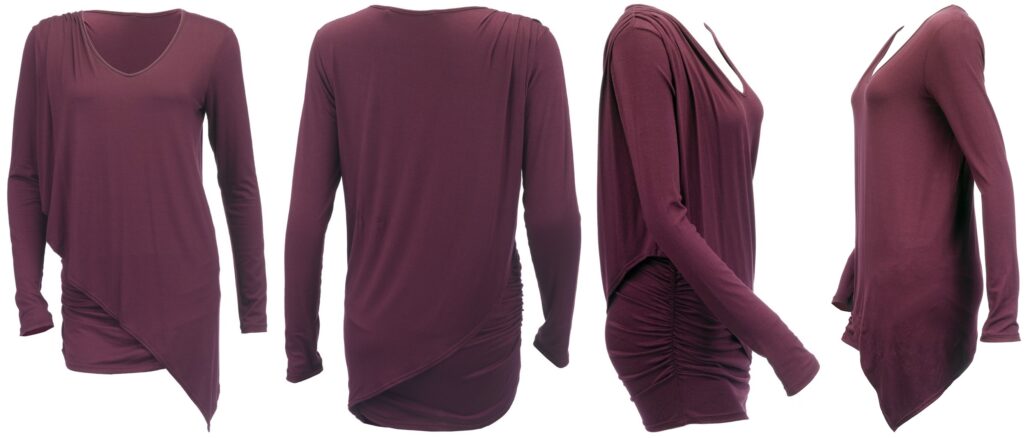 Say hello to the Lola & Sophie Long Sleeve Overdrape Top, a sexy rayon/spandex V-neck ruched top with asymmetrical over drape to hide your Thanksgiving dinner overindulgences. Sure to be a wardrobe staple and your go-to for the major eating holidays. With this chic top, which is available in the above cranberry and black, you will surely win the battle of the bulge thanks to its concealing silhouette, play on proportion, and accentuating details. The underlayer is ruched on the sides with a beautifully draped asymmetric top layer to keep your stomach and imperfections well covered.  Whether you wear it with dark denim jeans, slim pants, or leggings, you will absolutely highlight your best assets, "glamour-flage your trouble spots", and look slimmer in this effortlessly chic top!
Thanks to Lola & Sophie designer Gene Kagan, who is a "master of casual chic", we're all now equipped with the perfect style to keep your stomach pooch your own little (or medium-sized) secret. So eat and drink up this Thanksgiving, as much as your stomach can take because no one will be judging you by the size of your stomach. Are you ready to Glamour-flage your style this Thanksgiving with Lola and Sophie? Grab the Long Sleeve Overdrape Top for $99.00, and check out the entire Lola & Sophie collection at www.lolaandsophie.com.
We're always on the hunt for gifts that are extra special, not because they're the most expensive, but because the people we are gifting will really love what they receive. As the holiday and gifting season draws near, we're finding that people are really interested in getting gifts that celebrate the likes, style, and personalities of their friends and family. Today we share gift ideas for those who love supporting small business, jewelry lovers, and artisan supporters with connections to a few celebrities. If any of these sound like someone in your life, keep reading on to find out about the giftable products from the Artisan Group. Let's get ready for some wonderful gift ideas for Artisan jewelry lovers.
NECKLACES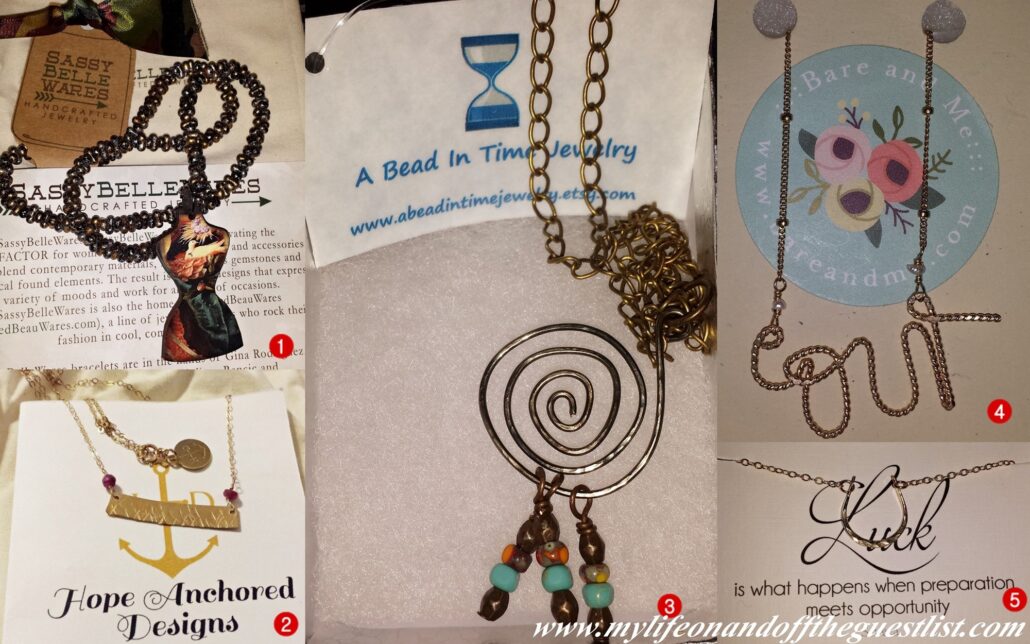 EARRINGS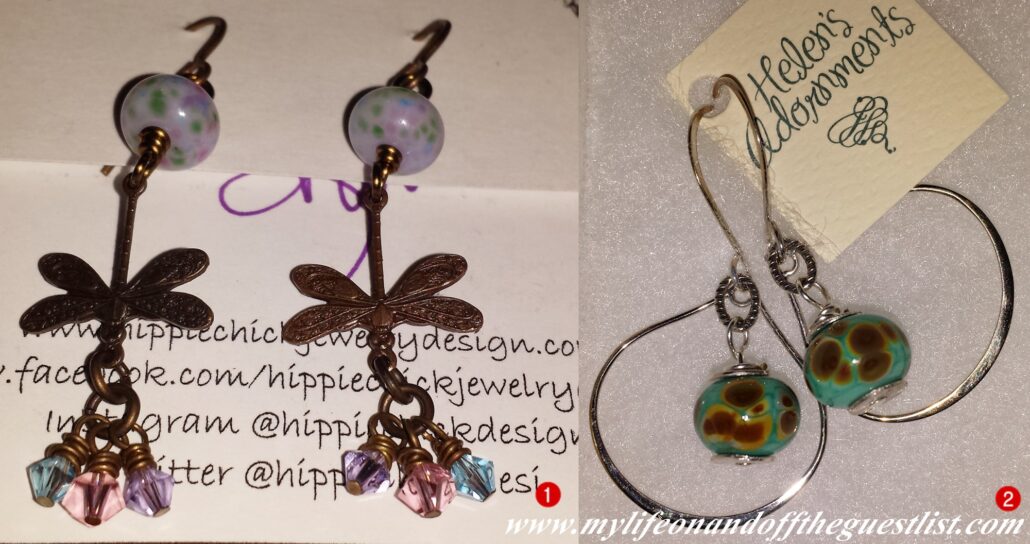 Hippie Chick Jewelry

Flight of the Dragonfly Earrings

: when we think of dragonflies, we think of the elegance and grace with which they flitter about, a characteristic that is perfectly captured in these gorgeous earrings. Featuring natural brass, painted lampwork beads, and Swarovski crystals, these stunners will capture the heart as well as the eye. Retail $34.00.
Helen's Adornments 

Sterling Silver Earrings with Tear Drop Links

: lampwork glass beads, Sterling Silver tear drop links, and Sterling Silver Ear Wires combine to create these beautifully delicate earrings, a modern classic to soften any hard edge look. Retail $39.50.
BRACELETS

Horse Feathers

Follow Your Arrow Silk Wrap Bracelet

: when you need a bit of empowering, look no further than your wrist at this hand sculpted from reclaimed fine silver and hand dyed silk wrap bracelet for some positivity. Available in a variety of silk wrap colors, this makes a great gift for any stylish bohemian. Retail $51.00
Hole in Her Stocking 

Black Champagne Boho Wrap Bracelet

: a lovely wraparound bracelet made of black glass beads and champagne metallic seed beads strung on silver toned memory wire. Retail $20.00
PINS AND HAIR ACCESSORIES

The Glossatteer 

Vintage 35mm Slide Pin

: Not every piece of  jewelry has to be made from traditional materials. The Glossatteer's transparencies collection of very cool jewelry, like the above pin, is made from 35mm slides, vintage negatives, and model train figures. A wonderfully unique gift for someone on your list. Retail $30.00
Raven Boutique 

Pink Flower Hair Clip

:  that super stylish person on your list will love this eye-catching hair clip. Boasting soft, satiny chiffon flower petals, sparkling stones, and curly Ostrich feathers, this stunning headpiece will make any  outfit perfect in every way.  Retail $20.00
Any fan of unique and special accessories or artisan jewelry lovers will adore these pieces we've highlighted, you may even find yourself falling in love with a few for yourself. We advise you to check them all out, you won't be disappointed. Happy holiday shopping!!