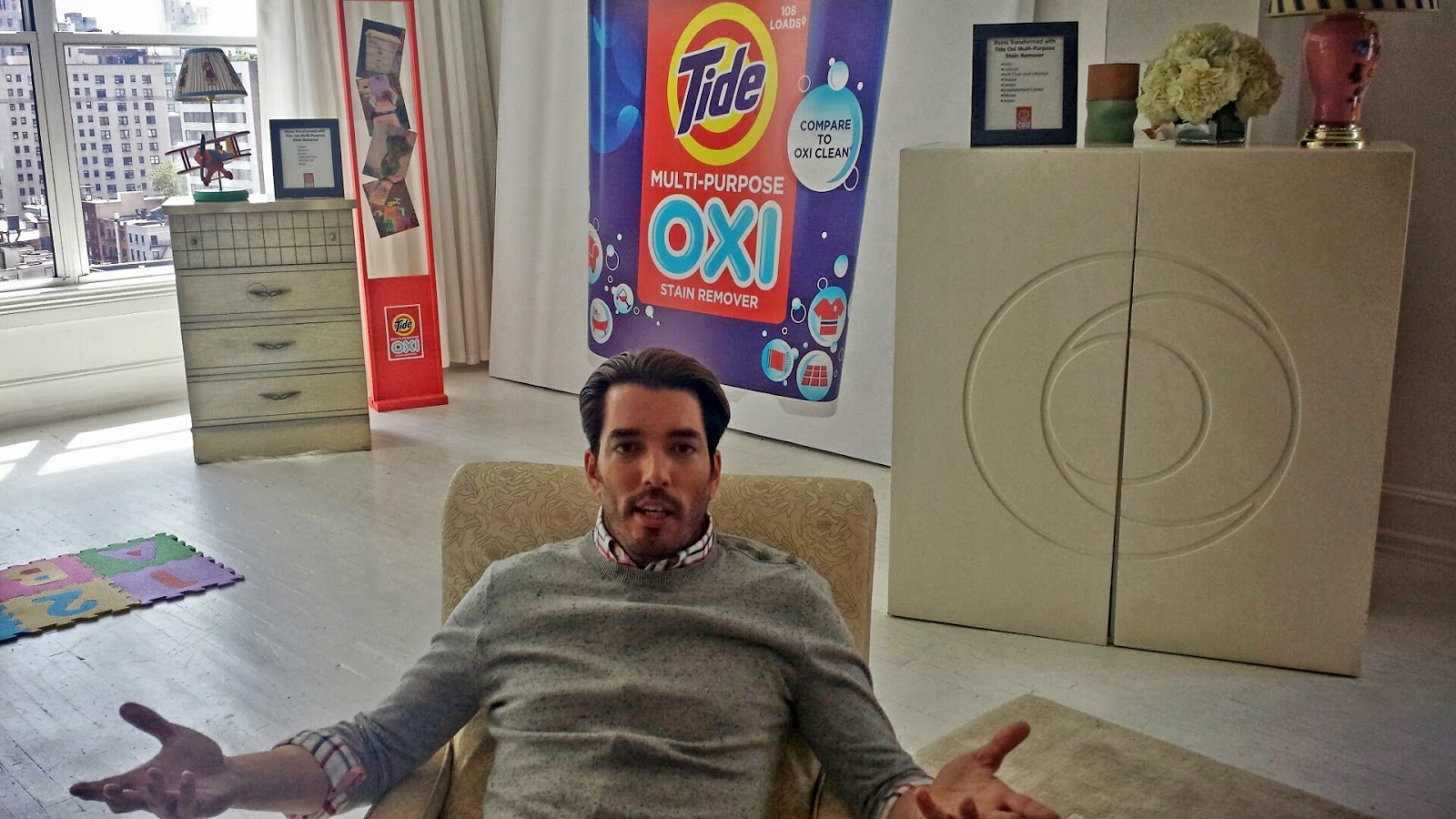 Tide OXI Open House hosted by HGTV Property Brother Jonathan Scott


"If you plan on selling your home, make sure your home is spotless and immaculately cleaned, including the furniture, to optimize the staging experience," Jonathan Scott advised. "Staging can increase the selling time and value of your home." In his years of experience, Jonathan has seen homes sell for up to $20,000 more than the asking price when they staged well.
Jonathan also shared a few tips on how to revamp your home this summer without breaking the bank:
Prep Your Home: Even before meeting with a Realtor, get your house ready to sell. To increase the selling value of your home and even help it sell faster you'd be surprised the value that cleaning provides.
Restore Overly Used Surfaces: The kitchen is one of the messiest areas of the home subject to food and drink spills. Be armed to tackle a variety of kitchen messes with a multi-purpose cleaner that can clean everything from counters to floors and even kitchenware.
Look for Bargains in Unexpected Places: There's no need to buy expensive furniture. Scour the internet and flea markets for used pieces to upcycle. Many items others find unusable just need a good cleaning with Tide OXI to experience a transformation.
Reuse Items from Last Season: Make your patio the talk of the neighborhood without spending a lot of money. Transform key pieces of furniture, such as patio furniture from old to "is that new?" with Tide OXI. Get into crevices and remove tough stains and dirt leftover from last year by giving cushions a good scrub with this terrific cleanser.
Our favorite transformation, besides the gorgeous antique lounge chair, are these black and white text tea cups, the before to after transformation is completely unbelievable. The tea cups look brand new and are a far cry from where they started
What makes the entire event more amazing is some of the items shown above were made available to the Habitat for Humanity Restore resale outlets, which sell new or gently used household items to raise funds to help create affordable housing. A 7.5 lb or 144 oz tub of Tide OXI Multi-Purpose Stain Remover retails for $12.99 and can be found in the laundry section in stores.